Dry Ice Cleaning is an innovative process and form of carbon dioxide purification. You can use dry ice and compressed air flow to clean or clean surfaces. Dry ice is the solid form of carbon dioxide. The process is similar to plastic bead blasting and sand blasting or soda blasting. However, the surface is effectively cleaned with the accelerated material (dry ice pellets) along with the compressed air flow. The abrasive is dry ice in this method.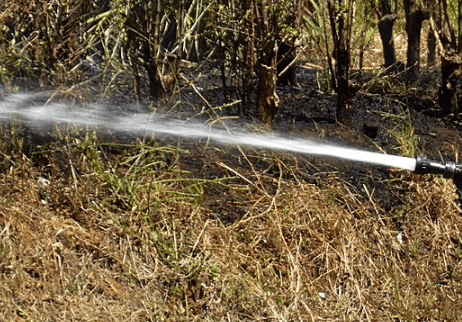 Odorless and non-toxic: Dry Ice Cleaning
The method of Dry Ice Cleaning is odorless and non-toxic. Because the CO2 (carbon dioxide) in solidified form is a non-toxic gas that you do not smell. Also in the beverage industry it is added to the mineral water or the beer, so that the taste remains fresh for a long time and the durability is changed. The food industry uses it as well and the aircraft industry. It is used here for cooling sausages and meat. Dry Ice Cleaning uses dry ice. This occurs when liquid carbon dioxide is passed through a tank in a special machine (pelletizer) and relaxed there. Then the necessary dry ice is created. This medium is pressed at minus 78 degrees Celsius then by a template. The result then the dry ice pellets, which are about the size of a rice grain.
Remove dirt, grease and varnish
Dry ice blasting can be used, among other things, to remove dirt, grease or varnish and other coatings on all surfaces. A big advantage is that Dry Ice Cleaning completely sublimes the dry ice pellets after blasting. This dry ice cleaning method is used industrially as an effective method. Only the removed dirt remains. The waste is so much less and it also saves time. The operating principle of dry ice blasting is simple. With the dry ice blasting machines, the dry ice pellets accelerate to about 1000 km / h. That's the speed of sound. This is blasted onto the work piece to be cleaned. The physical factors are important for the effect of the process.
Fascinating cleaning method
This fascinating cleaning method will be used with increasing awareness of modern technology in ever new applications. It has become established in many industries. For example, in the aircraft industry or in the food industry. Automated dry ice blasting is also becoming increasingly popular. You always want clean surfaces? This is especially important in the manufacturing industry. This also plays an important role in the automotive industry and in the aircraft industry. Everything should not be clean, but very clean. The surface quality requirements are increasing. They must be free of grease and without fingerprints and micro particles before they are generally coated. However, dry ice blasting systems and techniques are also used in medical technology and micro technology. Dry Ice Cleaning is becoming increasingly popular within the industry.